How to Install and Import Demo:
Step 1: Unzip file.
Step 2: Install theme rey.zip, child-theme (optional).
Step 3: Install rey-core.zip plugin included in download folder and other plugins required by theme.
Step 4: Click to sub menu Rey Theme -> Import Demo Data and then upload and import demo data manually.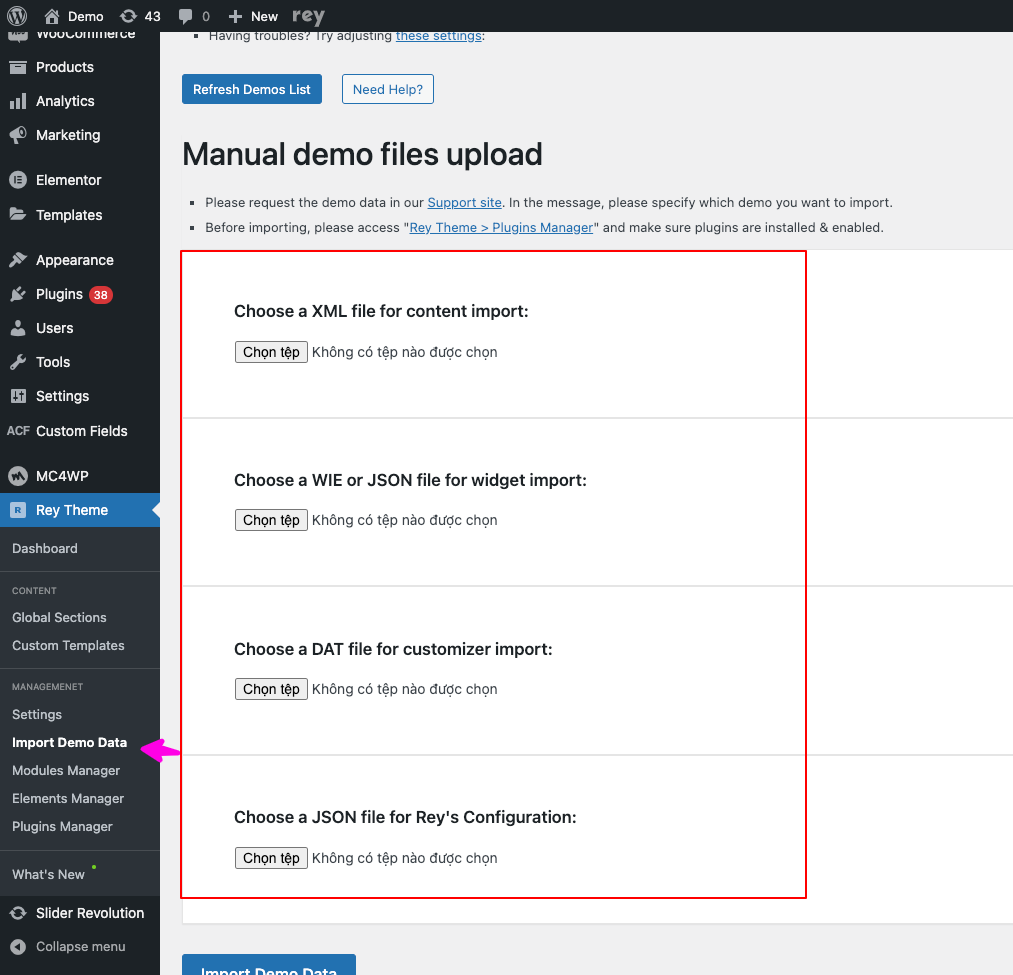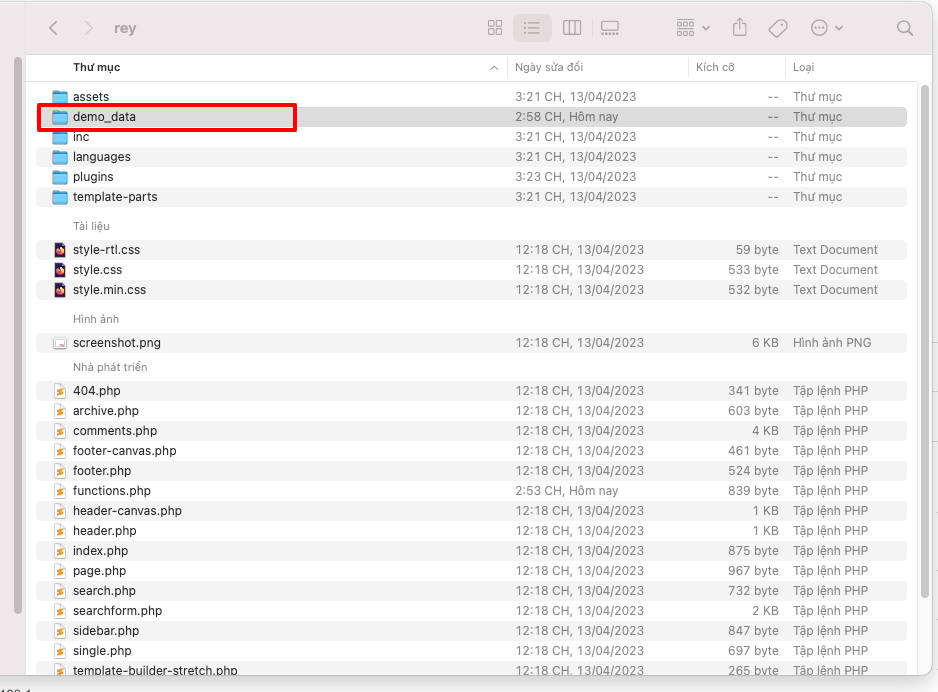 Upload in turn as follows:
Choose an XML file for content import: Select the file "import_file.xml"
Choose a WIE or JSON file for widget import: Select the file "import_widget_file.json"
Choose a DAT file for customizer import: Select the file "import_customizer_file.dat"
Choose a JSON file for Rey's Configuration: Select the file "import_config.json"
Finally, click Import, wait for the Done message. If there is an error message, read what the message is for case-specific or general errors, then act again.